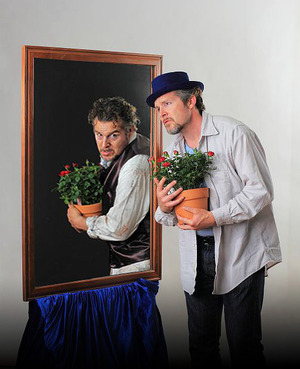 Beauty never showed up.

After centuries under the curse, the Beast and his one remaining magical servant have moved into a shabby apartment near a 7-11, hoping for a lower cost of living and better luck with girls. In the threatening, impossible, completely ordinary world of paying rent and taking public transportation, is a happy ending even possible? Are there witches in Chicago? Is this hat sufficient? And can a good story and a little light save the day?

A romantic comedy about facing the witch in your head, and finding the wish in your heart.

About the Playwright
Reina Hardy is a playwright from Chicago who recently fetched up in Texas.She is a Michener Fellow at UT Austin, a 2013 finalist for the Terrence McNally Prize, the recipient of the 2012 Interact 20/20 Commission, and a National New Play Network Playwright. Her plays,which usually contain magic, have most recently been seen at Capital Stage Sacramento, Las Vegas Little Theatre, Orlando Shakespeare, and the Great Plains Theatre Conference, where Reina was awarded the Holland New Voices Award.

Read Austin Chronicle's Robert Faires interview with Hardy about world premieres and modern fairy tales here.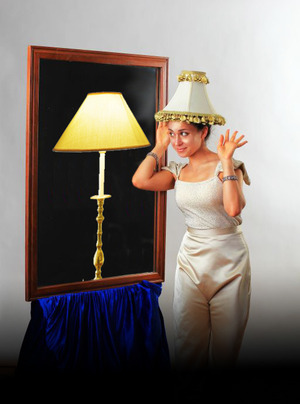 GLASSHEART
by Reina Hardy

August 30th through September 14th
Week 1 - Friday and Saturday at 8pm, Sunday at 6pm
Week 2 - Thursday, Friday and Saturday at 8pm, Sunday at 6pm
Week 3 - Wednesday, Thursday, Friday and Saturday at 8pm

Salvage Vanguard Theatre: 2803 Manor Rd.., Austin, TX 78722
Tickets: $15-25 sliding scale
Click here for Tickets




* Carolyn Faye Kramer appears courtesy of Actors Equity


GLASSHEART is produced by special arrangement with THE GERSH AGENCY, 41 MadisonAvenue, 33rd Floor, New York, NY 10010.